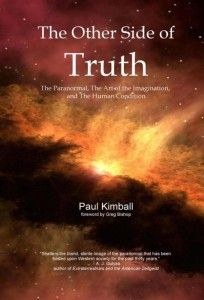 Blogger Rich Reynolds at the UFO Iconoclasts has reviewed The Other Side of Truth. An excerpt:
"A glorious pastiche of things personal (about Paul) and things paranormal and transcendentaI… I can't do justice to the contents of this book; it is fecund with information and insight that readers will savor and have to think seriously about. That Paul is well-read is obvious. That he's a musician is overt too. His adoration of beautiful women is blatant. And his life has been and continues to be a journey of thought, fun, and a search for truth, which remains elusive and many-sided for him….and for us all."
The full review can be found here.