Episode 2.2
Micah Hanks – "Yesterday, Today and Tomorrow"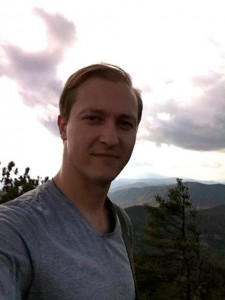 In the second episode of the second series of The Other Side of Truth, Paul Kimball is joined by prolific author / researcher / media personality Micah Hanks for a wide-ranging discussion that focuses on his most recent book, The UFO Singularity: Why Are Past Unexplained Phenomena Changing Our Future? Where Will Transcending the Bounds of Current Thinking Lead? How Near if the Singularity. The conversation ranges from time travel to artificial intelligence, from the UFO phenomenon (particularly the idea that we are co-creating the phenomenon with an advanced human – or non-human – intelligence) to the existence of God, and from the nature of reality to the technological advances that promise, or threaten (depending upon your point of view), to change the very essence of what it means to be "human" after the Singularity.
You can find Micah at The Gralien Report, which features commentary and news from the world of the weird, as well as his excellent eponymous podcast. You can also follow Micah on Twitter.
This episode was recorded on 26 June, 2013.
Opening Theme: "The Other Side of Truth" – mixed by Paul Kimball, and featuring "Iron Man" by

Soundjay

.

Closing music: "Horseshoe Heart" – written by Paul Kimball, performed by Tall Poppies.
Download this episode directly here.
Subscribe to The Other Side of Truth.
If you enjoy The Other Side of Truth, you can help support the creation of new broadcasts by donating!