Episode 1.10
Tony Morrill – "Imagining the Imagination Factory"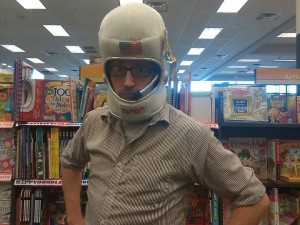 In this episode of The Other Side of Truth, I spend an hour chatting with Fortean researcher / blogger Tony Morrill, one of the bright youngsters out there who are interested in the world of the weird and the wacky. In an eclectic conversation where we throw in everything but the kitchen sink, we start off with some background information on Tony, and how he became interested in the paranormal at a young age, and then follow up with a back-and-forth on everything from UFOs to ghosts to Bigfoot to God. We also find time to pontificate / ruminate about posthumanism, tip our caps to the work of Greg Bishop, Nick Redfern, and the late Mac Tonnies, and "imagine the imagination factory" – all while keeping our tongues planted firmly in our cheeks. We even managed to reference a couple of cartoon characters we like, and I slipped in a musical interlude that is tangential to the point of being apropos of nothing, but somehow it still fits. This was a fun episode to record, and reminded me more than a bit of some of my past conversations with my pals in the "Cabal". Tony has his feet planted firmly on the ground, even as he has his eyes set to the sky. It's a good place to be!
Subscribe to The Other Side of Truth.
If you enjoy The Other Side of Truth, you can help support the creation of new broadcasts by donating!