A podcast wherein Paul Kimball interviews people with an interest in a wide range of subjects, including (but not limited to) the paranormal, politics, arts & entertainment, history, religion & spirituality, science – and all points in between.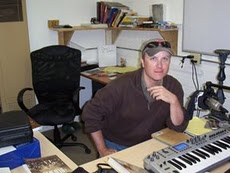 Guests have included Dean Radin, Greg Bishop, Nick Pope, Kevin Randle, Paul Davids, Aaron John Gulyas, Stanton Friedman, Micah Hanks, Walter Bosley, Adam Gorightly and Dave Sadler.
All episodes are available at The Other Side of Truth on CyberEars, with the ability to subscribe via iTunes.
If you're interested in being a guest, you can contact Paul at: tosot@redstarfilmtv.com.
Follow The Other Side of Truth on Facebook.
If you enjoy The Other Side of Truth, you can help support the creation of new broadcasts by donating!