Do You Believe in Majic?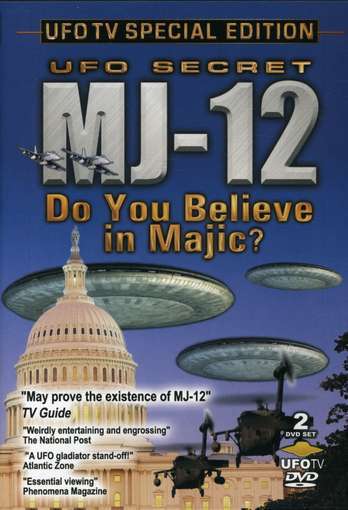 Do You Believe in Majic available from UFO TV. Two DVD set with the original 2004 documentary about the Majestic-12 documents, as well as over 100 minutes of bonus features, including
"Weirdly entertaining and engrossing." – The National Posta never before seen lecture by Stanton Friedman.
"Essential viewing." – Phenomena Magazine
"May prove the existence of MJ-12." – TV Guide
Best Evidence: Top 10 UFO Sightings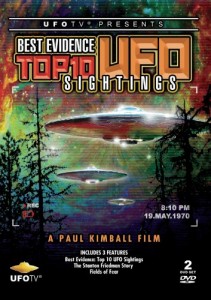 The leading UFO Researchers in the world were asked to vote on the best UFO sightings cases in history. This film from Awarding Winning filmmaker Paul Kimball presents the details of each event along with photos, film footage and detailed research of each case making this Special Edition 2-DVD Set one of the most important DVD releases in the world today, featuring the Top 10 UFO Cases of all time.
"Simple, clear, unsensational, to the point; an outstanding piece of work and a piece of work we can use to point others to as a perfect example of what the subject of UAPs/UFOs is all about." – UFO Review
"Wonderfully convincing and thoroughly authoritative… indeed as interesting as it is compelling in every conceivable way." – UFO Magazine
Order from Amazon here.
Order from UFO TV here.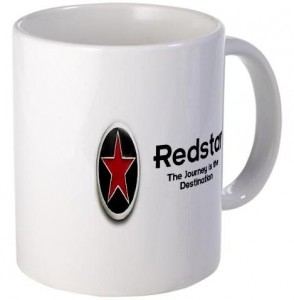 General merchandise related to Redstar Films, from tote bags to coffee cups, can be purchased here.